It isn't a trade secret that here at SocialWarehouse we value our customers above anything else.  Without our loyal client base and recognised customer service we would never have been trading for close to a decade within the social media industry.
If our customers are not happy then we are not happy and we will do absolutely everything possible (and many things seemingly impossible) to ensure we can turn that frown upside down.
Customers, brands & businesses are very safe in our hands, with account managers collectively holding over 200 years of experience at the peak of the industry as well as regular training on new trends & technologies, we know you will not find a better service elsewhere, regardless of price or offers.
View Our Clients Sorted By Niche
Our Health & Beauty Clients
The Health & Beauty industry has benefited immensely from the social sharing aspects of social media.  Creating an online community is invaluable to any health & beauty business, getting people talking about your products and services will connect you to the right audience and help gain a huge following.  Here at Social Warehouse we do just that, we turn your social media campaign into an online community that consumers love & trust as their go-to place for health & beauty.  See what our most recent clients have to say.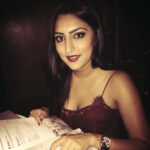 Rashida Chopra
Owner
@ Beauty By Rashida
It is so great to finally find a social media company that specialises in our line of work. Being in the Beauty industry it can be difficult finding what the best platform is to utilise to showcase your brand.
SocialWarehouse have been great and really have defined our business and got us off to a great start. Their team of experts really know how to talk our language and can easily understand what our needs are.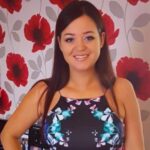 Amy O'Connel
Marketing Exec
@ RUSH Hair
Since using SocialWarehouse our sales have significantly increased, they have boosted our social media presence where a high acquisition of sales now comes through word of mouth. It's unbelievable how many customers have been referred to us through our social media.
SocialWarehouse are not just an additional tool to us, but now an integral part of our entire strategy.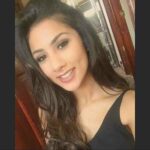 Clare Gowen
Lead Marketing Resourcer
@ MAC London
SocialWarehouse have been great with our Social Media strategy. Their experts are so helpful and knowledgeable, they are constantly up to date with the latest health & beauty trends which is crucial to our industry.
They understand our target demographic and what our overall target is. The last 2 years have been great and we look forward to continuing to work with them.
Our Recent Health & Beauty Social Management Blog Posts
Our Food & Beverage Clients
When it comes to social media for the Food & Beverage industries it is imperative to understand your target demographic and how to form a connection with your consumer.  SocialWarehouse help you build trust and credibility as well as helping you to stay engaged with your consumers for your brand to remain relevant.  We create an emotional connection to your food, drinks and ambience to help establish customers for life.  See what our most recent clients have to say.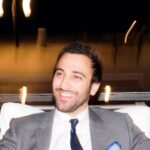 Jamie Butler
Owner/Chef
@ Bistro Union
SocialWarehouse have been a fundamental part of our social media strategy, not only have they managed our social media channels they have also managed our marketing. Since taking over a year ago they have increased our brand awareness, increased our loyalty and following and ultimately increased our ROI.
Their Food & Beverage experts know exactly how to target our key demographic with minimal input from us. The results have far exceeded our expectations.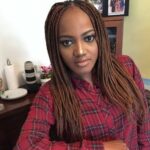 Chantelle Iwobi
Marketing Exec
@ TGI Firday
We have been using SocialWarehouse for 5 years now, and we wouldn't be without them. They are not just a social media company, they bring the right mixture of qualitative and quantitative methodology to the work they create. They are very unique in their approach and how they handle things.
Our online presence has amplified and we couldn't be happier with their work.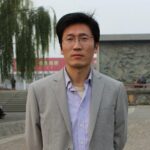 Thomas Zhang
Owner
@ Taste Of Asia
The food & Beverage industry is the most susceptible to changing tastes and fast-moving trends and it's very important and difficult to keep up with. However, SocialWarehouse use their social intelligence and manage to keep up-to-date without any problems.
They have a great understanding of our target demographic and really understand our consumer insights. They are the prefect ingredient that you need.
Our Recent Food & Beverage Social Management Blog Posts
Our Retail & eCommerce Clients
Working with the Retail & eCommerce sector it's important to drive brand and product awareness. SocialWarehouse work with you to enhance your footprint and increase positive word-of-mouth for your company.  Focusing on giving people a reason to buy and driving on-going engagement is where we use our highly expert skills.  See what our most recent clients have to say.
Joseph Cheadle
Marketing Director
@ Simply Shoes
Everyone at SocialWarehouse is truly Amazing! Their level of customer service is above none, not only are they professional but they are highly skilled and knowledgeable which only increases our confidence in them.
It's evident they have a prolific understanding and do a great deal of research. We have seen a great increase in website traffic as well as sales. A Faultless Service!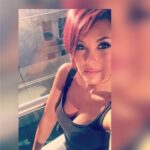 Janet Cosgrove
Owner
@ My Celeb Dress
It's amazing how easy managing your social media can be when you have the right team of experts. SocialWarehouse have helped our brand grow while increasing our ROI.
They continually bring new ideas and fresh thinking, which in-turn has driven great results. Our Social Media presence has definitely expanded and connected with our customers. Would highly recommend SocialWarehouse.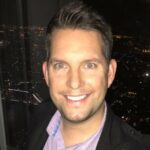 Chris Stanbridge
Marketing Director
@ Farfetch
Since starting work with Social Warehouse in 2015 our business has grown from strength to strength and they have played a huge part in this.
They have not just treated us as a client, but as a genuine business partner, for which we have been truly grateful. Business through our website has increased 10 fold over the last 2 years as a result of their hard work. Fantastic results!
Our Recent Retail & eCommerce Social Management Blog Posts
Our Services & Startup Clients
It can be tricky finding the right balance being a start-up company, a great social media strategy is the cornerstone of a strong launch.  At SocialWarehouse we help you to create meaningful, lasting relationships with your clients whilst creating a unique brand.  Services can also be a quite hard to handle on the social media aspect of things.  It can be difficult knowing what type of route you should go and what social media platform is the best for your service.  Our experts will help you define the right goal and create a plan specific to your target demographic.  See what our most recent clients have to say.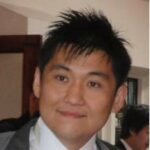 Steven McDonnel
Co-Owner
@ TeamTipster
We started our company in 2011 and really struggled to reach out in an efficient and effective way to current and potential customers in the early years.
In 2015 we were referred to SocialWarehouse by a friend and I cannot understate how much it has changed our business. We use their customer service and social management service – its no coincidence that since 2015 our revenue has grown by 600% and our customer service satisfaction has gone through the roof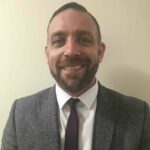 Richard Grove
Marketing Director
@ 1st Choice Plumbing
I've worked with well in excess of 100 social management, Pr and customer service companies and they all have one thing in common; they talk and don't listen.
SocialWarehouse are refreshingly different. SEO,
SMO and SMM are extensive subjects that require knowledge on the subject to be successful but the experts here will listen to what I have to say and my knowledge on my demographic. They really go above and beyond to cater to my goals. A++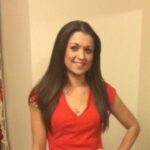 Shirley Brown
Director
@ Park Lane Windows
We are a small company and whilst we don't quite 'get' social media, we know it is essential and extremely powerful. When we first started it wasn't long before we realised we were out of our depth and comfort zone.
One of our employees mentioned SocialWarehouse as a possible solution and how right they were. Our account manager keeps us updated every step of the way, monthly reports show how its all running and they tailor every minor detail down to the customer we are trying to reach. Honestly it's the best investment we have ever made.
Our Recent Services & Startups Social Management Blog Posts
Not sure what Niche you fit into or don't fit into any of our specialised Niche's? Don't worry our on-hand experts in Social Media are here to help.  We have specialists on hand ready to take your Social Media presence to the next level helping you to define your brand and increase your social awareness.  See what our most recent clients have to say.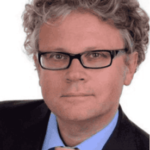 Aiden Jones
Marketing Director
@ PRS Inc
Since starting work with Social Warehouse in 2015 our business has grown from strength to strength and they have played a huge part in this.
They have not just treated us as a client, but as a genuine business partner, for which we have been truly grateful. Business through our website has increased 10 fold over the last 2 years as a result of their hard work. Fantastic results!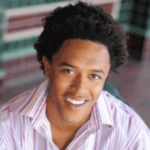 John Atwood
Marketing Executive
@ Sunrise Systems
Since Social Warehouse have been doing my social media I have seen a great increase in traffic to my website and also in sales. They are lovely to deal with, very knowledgeable and quick to get things done.
I have used other social media companies and PR companies in the past and paid more money with less results. I would HIGHLY recommend Social Warehouse to anyone.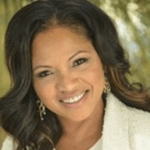 Carly Edkins
Owner
@ Tupeko
Since January 2016 Social Warehouse have been managing our Social Media. Their communication has been great throughout; they certainly know what they are doing and are dedicated to the business you are in.
We have certainly had more customer interest and Sales increased in the first quarter by 22% compared to the previous year's figures. Their support has been great and we are totally pleased with their professional and modern approach. We have no hesitation in recommending Social Warehouse. Definitely a 5 star service!
Our Recent Social Management Blog Posts